Talk
Designing for complexity
Session
September 26th / 09:00 - 10:00
H-Prime|Ninja the Cat|Outer Space
A lot of bright ideas - the Agile Manifesto, Design Thinking, Appreciate Inquiry - start off well but then get industrialized into a plethora of competing methods, certification schemes and the like to the overall detriment of the field. Based on over a year of research and longer practice Snowden will outline a complexity-based approach to design in general and IT development in specific. Avoiding industrialization of novelty is the key to scalability and we need a few radical resets with the wider Agile movement. How to do exactly that, a form of re-wilding agile, will be a focus of this presentation.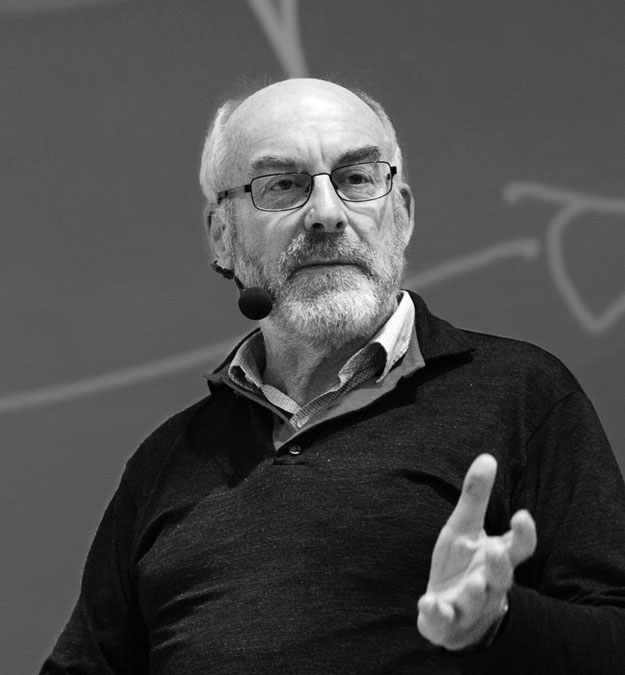 Biography
Dave Snowden divides his time between two roles: founder Chief Scientific Officer of Cognitive Edge and the founder and Director of the Centre for Applied Complexity at the University of Wales. His work is international in nature and covers government and industry looking at complex issues relating to strategy, organisational decision making and decision making. He has pioneered a science based approach to organisations drawing on anthropology, neuroscience and complex adaptive systems theory. He is a popular and passionate keynote speaker on a range of subjects, and is well known for his pragmatic cynicism and iconoclastic style.
He previously worked for IBM where he was a Director of the Institution for Knowledge Management and founded the Cynefin Centre for Organisational Complexity; during that period he was selected by IBM as one of six on-demand thinkers for a world wide advertising campaign. Prior to that he worked in a range of strategic and management roles in the service sector.
His company Cognitive Edge exists to integrate academic thinking with practice in organisations throughout the world and operates on a network model working with Academics, Government, Commercial Organisations, NGOs and Independent Consultants. He is also the main designer of the SenseMaker® software suite, originally developed in the field of counter terrorism and now being actively deployed in both Government and Industry to handle issues of impact measurement, customer/employee insight, narrative based knowledge management, strategic foresight and risk management.